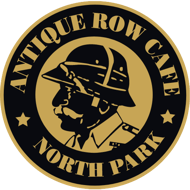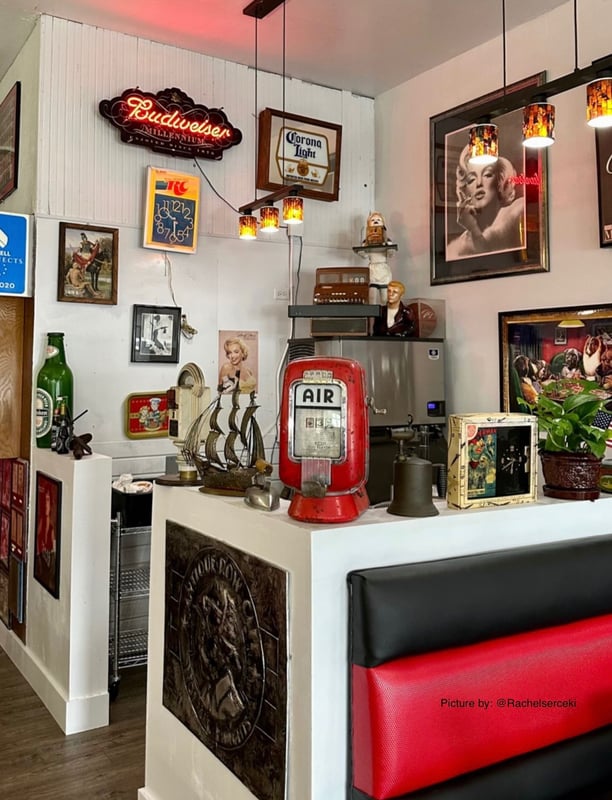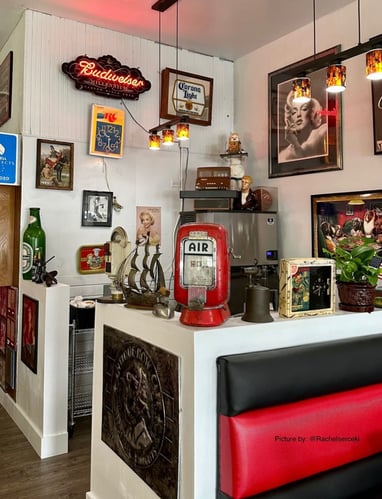 "Where memories are made, and flavors are forever at Antique Row Cafe."
As you step through the doors of Antique Row Cafe, you're immediately transported to a different time and place. The walls are lined with unique and collectible antiques, and the air is filled with the sounds of rock and roll hits from the 1950s and 60s. The restaurant has been a beloved part of the community for over 25 years, serving great-tasting food in a warm and inviting atmosphere.
In July of 2022, the Caballero family stepped in to preserve the traditions of Antique Row Cafe. They saw the value in keeping the original logo of the British Gentleman, which had been in use for over three decades. And so, they purchased the restaurant, determined to continue its legacy of providing great food and exceptional service.
As you look around, you see that the popularity of Antique Row Cafe continues to grow. New and returning customers alike are drawn to its unique atmosphere, surrounded by antique treasures and the timeless music of rock and roll.
And then your food arrives, prepared with the utmost care and attention to detail. Each bite is a burst of flavor, taking you back in time to an era of simpler pleasures. The polite and courteous service of the Caballero family only adds to the memorable dining experience, making Antique Row Cafe the perfect destination for anyone looking to escape the hustle and bustle of modern life.
So come and join us, won't you? Savor the flavors of yesterday, and experience the nostalgia of Antique Row Cafe.